See Our Pages:
Click to Subsscribe to Rotagram


Click Here to Add Your Name to Receive Our Rotagram Notification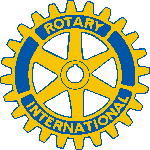 Our 2020-21 Board of Directors

Travis McShane
Club Service



Dan Ouweleen
Club Administrator


Glynnes Speak
Vocational

---
Welcome: Rotary International is a service organization of more than 1,200,000 business and professional leaders formed in 1905 which includes over 33,000 Rotary Clubs in over 200 countries with headquarters in Evanston, Illinois.
Fullerton Rotary Club is one of over 33,300 Clubs worldwide.
The Rotary name and logo are the exclusive property of Rotary International and are used here under Rotary International Internet Policy Guidelines.  Special thanks to Tord Elfwendahl of the Stockholm Strand Rotaryklub (Sweden) for his incredible Rotary Wheel graphic images which we have used throughout this web site.