---
President Marty opened the meeting at 12:30, after most members had started eating their lunch.
Mike Oates led the of pledge allegiance.

Sueling Chen led us in prayer.

Terri Grassi welcomed back long-time members Dick Matheson and Chris Myers

There were several announcements: Jim Williams reminded everyone of the Rotary Rocks Fund raiser to be held at the Los Coyotes Country Club on Friday 27 April.
Dan Ouweleen reminded everyone of the Love Fullerton event on Saturday 28 April at the Ladera Vista Jr. High School. We need volunteers to help clean up the school grounds.

Scott Dowds reminded the Club that the Good Guys will hold an event at the twisted vine on Thursday 3 May in support of the Boys and Girls Club. The Club has long been a big supporter of the Boys and Girls organization.
Greg Hickman reminded all that the 9 May meeting will be at the Muck. Please bring your classic cars to the event.
Raco conducted the recognitions and was challenging all to be able say Happy Birthday in several foreign languages. Most failed, and were fined, thus raising money for Rotary's charities.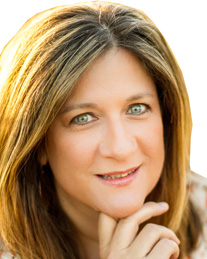 Paula Ferris
Our Newest Rotarian
The program for the Day, introduced by Dan Ouweleen, was an overview of the club organization. Each of the directors, or their representatives, together with a number of the people who chair events and activities. It was impressive to hear all the community activities that the club has going and the many people it takes to make it happen. The take away from the presentations was a. the club does a lot, b. we have and it takes a large number of people to make the events happen, and c. there are many jobs available regardless to your personal interests, skill, or time to devote to serving our community. The program reminded us all that the club is a true service to the community. You might observe that if you are not involved you should be,
Club President Marty Burbank introduced Paula Ferris as our new newest Rotarian member, and presented her with a Rotary pin, plaque, and badge. Paula, nominated by Thad Sandford, is Pastor of the First United Methodist Church of Fullerton. She holds a Doctor of Divinity from Claremont College. All Club members welcomed Paula to our club.

Club adjourned at 1:35.

| | | |
| --- | --- | --- |
| | | |
| | Fellowship Lunch Group at Cedar Creek | |
| | |
| --- | --- |
| May 2 | Community Investment Awards. |
| May 9 | Tri-Rotary Club meeting at the Muckenthaler Cultural Center |
| May 16 | Service Day at Giving Children Hope |
| May 17 | Rotary Board Meeting - CLC Center, 7:30 am |
| May 30 | Blake Smith. His Washington,D.C. Trip. |
| June 6 | Senior Craft Talk. - Jahncke |
| June 9 | Rotary Cares |
| June 17 | Rotary Board Meeting - CLC Center, 7:30 am |
| June 20 | "To Tell the Truth" - Demotion Night. No lunch meeting - 5:30 pm |
| June 27 | Joe Arnold - Incoming President's Meeting |